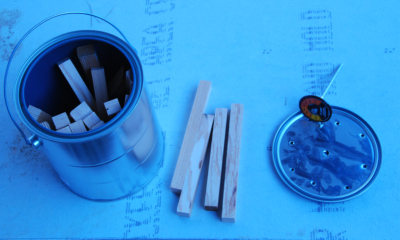 The Nitty Gritty
We need a way to control the process and understand how we get what we get.
I wanted as controlled an environment as I could get so I used a paint can, flue thermometer to 1800F, and an ash bucket.
I used way more fuel that I created but the point was to gather information not efficiency-yet. I put the paint can in a larger bucket and built a fire around it.
Here are some pictures of the process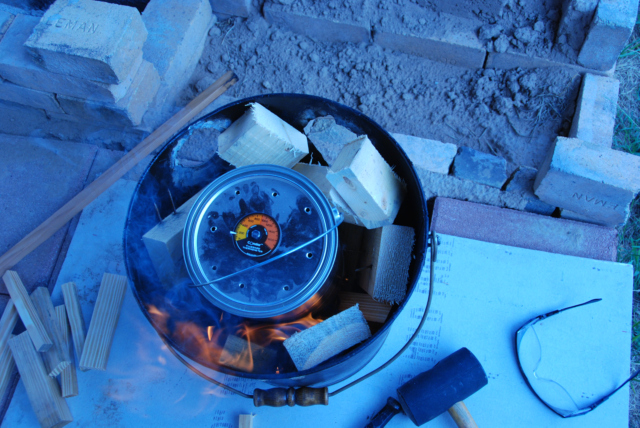 And a big fire.