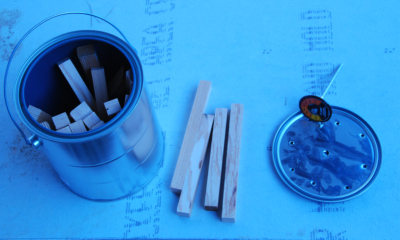 The Nitty Gritty
We need a way to control the process and understand how we get what we get.
I wanted as controlled an environment as I could get so I used a paint can, flue thermometer to 1800F, and an ash bucket.
I used way more fuel that I created but the point was to gather information not efficiency-yet. I put the paint can in a larger bucket and built a fire around it.
Here are some pictures of the process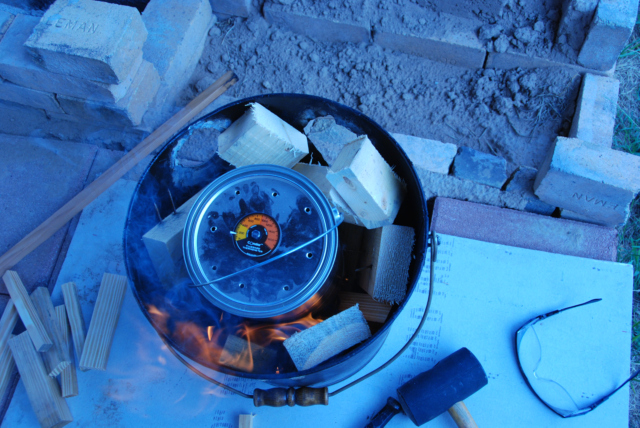 And a big fire.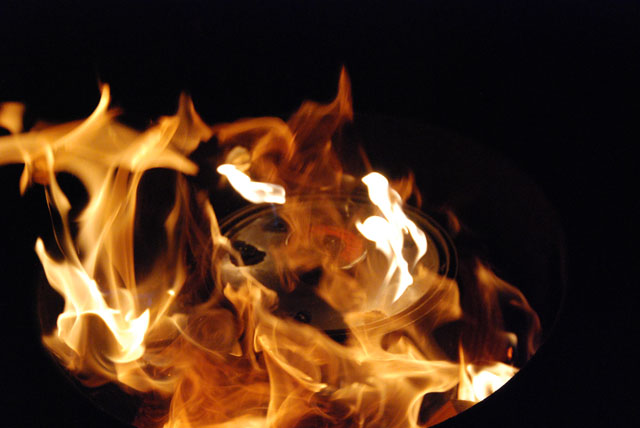 We Are Cooking Now Baby!
In the picture below I don't know if you can see it but the temperature is pegged at over 1800 degrees.
In the end I had flames coming out around the temperature gauge so I pulled it.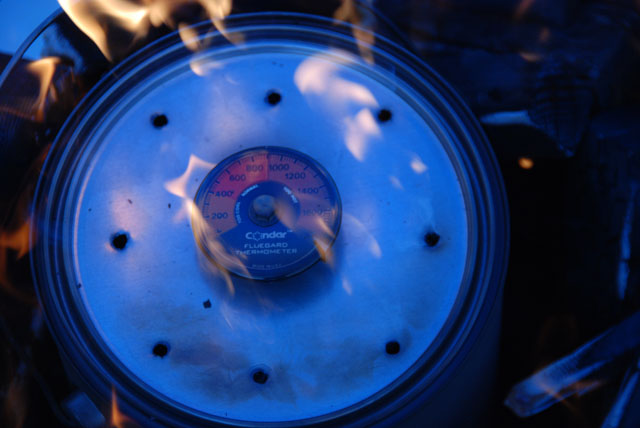 Somtimes when all goes right a little magic happens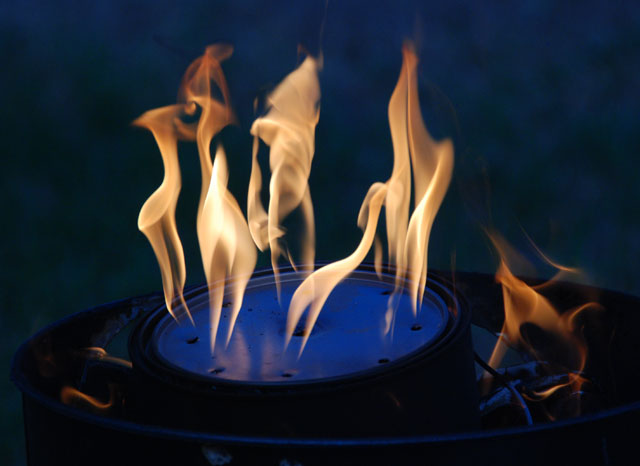 Your ads will be inserted here by
Easy AdSense.
Please go to the plugin admin page to
Paste your ad code OR
Suppress this ad slot.
Technically speaking this is the volatile gases in the pine wood being cooked off and ignited.
In reality it is a rare glimpse of the fire demons that afflict us all who try to tame fire to our own use and must be regularly appeased.
I find that a light sprinkling of a good stout over the fire in the dark of a new moon goes a long way in keeping them content.

I trust that you have your own ritual.
And if all is really right you get this.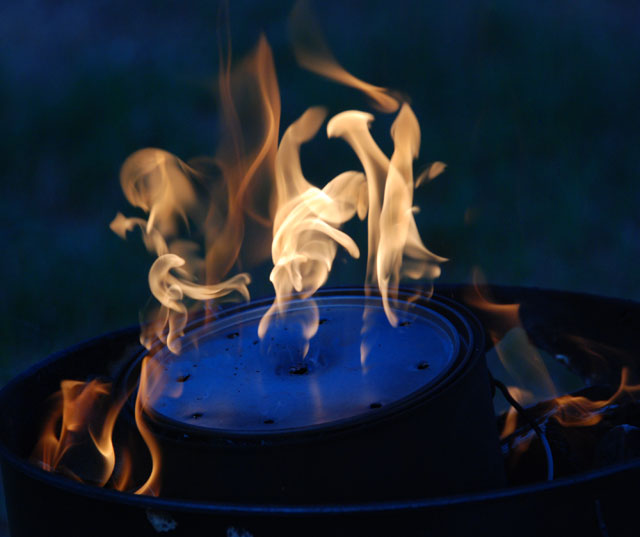 In this picture the chief demon rises from the center hole and joins in. You can just see the end of his tail in the left of the picture.
He has never been photographed in the wild before.
Back To Reality
Here is the charcoal that resulted from the runaway fire.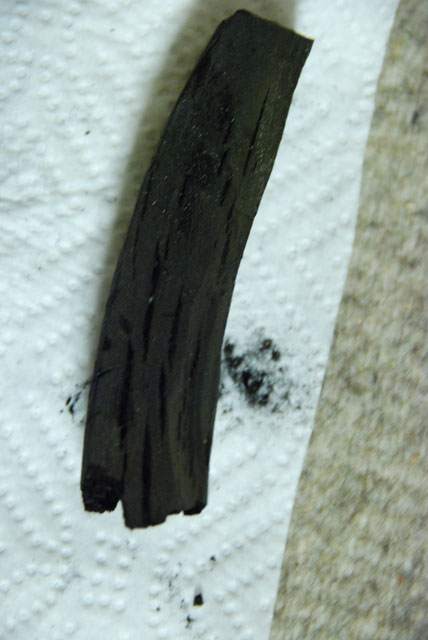 It is similar to what I had already been making .
Soft, dull, crumbly charcoal that looked like it had been blown up.
One thing I did notice was that there was definitely a correlation between the internal temperature and whether or not the gases ignited.
I always thought that you needed an external ignition source to light the gas.
Not true. At least not in these tests. If the internal temperature is hot enough the gas will ignite when hitting the air.
Seems to be about 1200F. Below that even though I passed a propane torch through the gas it would flame but go our as soon as I took away the torch.
Definitely at 1400F the flame ignited on its own with no external ignition.
One way of gauging the temperature.
Next-results of a low temperature burn
38 Responses to "Making Charcoal-Part Four"