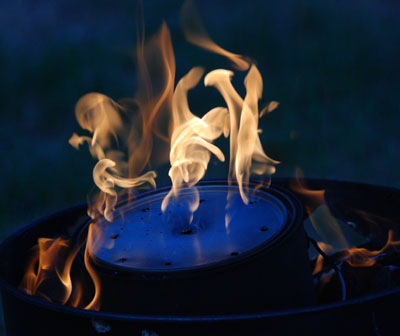 I thought I had it figured out years ago. Making charcoal that is.
Get a barrel. Run pipe out of it and back under it. Build a big fire under the barrel. Cook off the volatile gases until they ignite and continue cooking the wood with its own gases until it stops. Let it cool and Voila! charcoal.
I even told the world about it here.
Everybody else thought it was pretty cool as well. People even started cottage industries in South Africa using my method.
But guess what. There is more to charcoal making than cooking it with its own gases with a big fire.
Now ain't that a surprise
Turns out there are quality specifications for charcoal.
Things like retained volatiles, carbon content, friability, percentage of fines etc.
This first came to my attention last November when I visited a swordsmiths shop in Nagano.
His apprentice was cutting charcoal and it twern't nuthin' like the stuff I had been making. It was made from pine same as mine but that is where the similarity ended.
It looked just like the section of log it came from only black. There was a metallic shininess to it and it had a ring to it when I rapped it on my knuckle. As he cut, the pieces came off in one piece with very few little bits and no fines flying everywhere. When I rubbed it on my hand it left almost no dust.
I could not crush it between my fingers and when the pieces where jostled together there was, for want of a better word, a crystal sound (TINK)
Like Night and Day
Your ads will be inserted here by
Easy AdSense.
Please go to the plugin admin page to
Paste your ad code OR
Suppress this ad slot.
In contrast the stuff that came out of my barrels was barely recognizable as wood with big cracks and lots of small pieces and fines. It had a dull color to it. There was no resonance when struck. Just a dull "thunk". I could easily crush it between thumb and forefinger. Hell sometimes it fell apart just picking it up. And dust-Holy Moly what a mess.
When I cut it sometimes 10% or better was lost to little bits and fines.
The real proof of the pudding was that his fire seemed much hotter and BIGGER with a hint of blue flame to it when air was pumped in.
Back to the drawing board
Here is a picture of my original set up.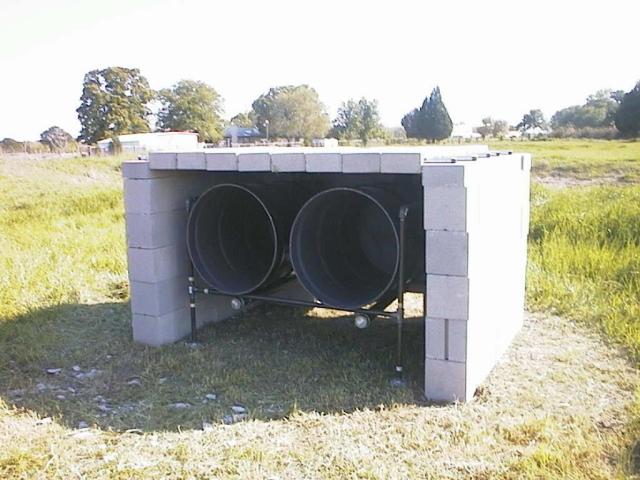 With it burning at full throttle.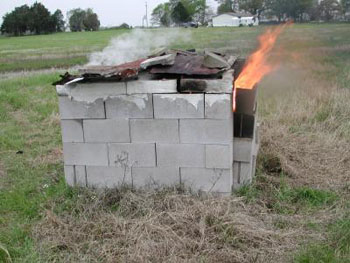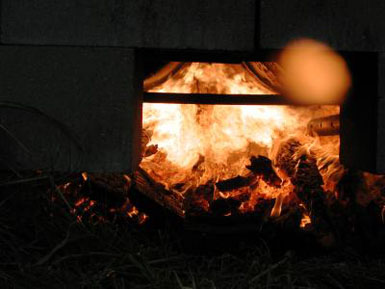 In the right hand picture you can just make out the pipe under the barrel and the gasses exiting and igniting. It is like a blast furnace or more like a runaway train. Once it starts there is no control over the temperature or the time. You light the candle then wait until it stops.
This is what you get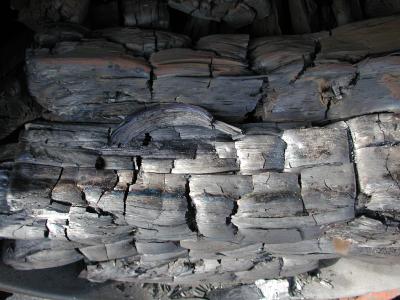 Good stuff if all we wanted was Biochar. But we want metallurgical grade charcoal. It needs to have the right balance of carbon and retained volatiles and be as solid and dust free as possible. The charcoal in the picture got way too hot, all the volatiles were cooked off and it is fragile and dusty.
We need to be able to control the temperature
That is all well and good but first-what is the correct temperature to get what we want? AND, how do we know when and how to stop the process?
Next-Finding the Answers
39 Responses to "Making Charcoal-Part One"