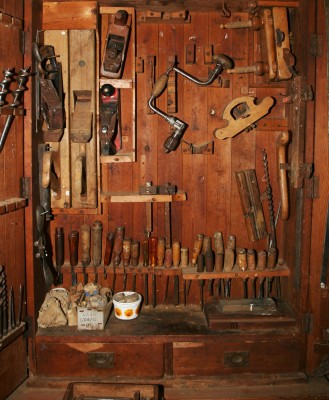 Going Beyond
We are going to talk a lot about the technical aspects of building a sword. Trust me, there is an almost overwhelming amount of details associated with Japanese swordmaking.
But I am going stop a moment in our headlong rush  towards technical mastery and talk about going beyond the pale.
Meaning moving beyond numbers alone.
It is easy to get lost in the numbers.
What is the carbon content of the steels.
What is the critical temperature?
How many folds should we make to get "X" number of layers.
And when we do that, with carbon migration what is the real final carbon content?
And on and on and on.
Mastering the language?
In the previous post I talked about how mathematics is a beautiful, expressive language. But it is just language.
All the elements that go into making a sword are the alphabet, words and phrases of a complex language.
It is imperative that we master the nuances and details of this language.
Your ads will be inserted here by
Easy AdSense.
Please go to the plugin admin page to
Paste your ad code OR
Suppress this ad slot.
It is our job to master this language so that technical inability does not get in the way of what we want to say. The ultimate goal is to be able to take an idea from glimmer to cut with little thought in between.
In reality this is not really possible. There is just too much. So at times we flow through the work effortlessly and at other times we have to think through it with great effort. But even the heavy thinking is adding tools to our language.
But do we have anything to say?
Great works of literature are not great because of correct sentence structure, grammar and spelling.
To be sure they could not be great without them. But they do not the masterpiece make. No it is the ideas of the writer, painter, sculptor, swordsmith that creates the masterpiece.
Having something to say and to be willing to express it is much more difficult than understanding an Isothermal Transformation (IT) diagram (no small feat in itself) for a particular grade of steel.
Creating your own voice is not a paint by numbers endeavor. So how to do it? All great writers have one thing in common. They are great readers. They read many authors and take from each an idea or a turn of phrase or a particular sentence structure. They create there own database and as their skills increase they use this database to created a clear and singular voice.
It is no different for bladesmiths. Study the work of others, find what speaks to you and really look at it. See the subtle details and ask yourself " How was this done".
And draw blades. Can't draw you say? That is why straight edges and French drawing curves exist. That is how I did/do it.
Drawing is the best way to really see blades. If you want to make blades you have to be able to see them from all sides and if you can't draw them you can't see them.
Start small/simple, work up to big/complex.
Parallel Courses
You have two paths to walk. One is the hard straight road of technical data. The other is the winding road of self-discovery. Don't neglect one for the other.
Finding yourself brimming with ideas and no way to express them is no less depressing than having all the skills necessary to say what you want and finding an empty well.
Next-Back to the Fuigo
34 Responses to "Not By Numbers Alone"