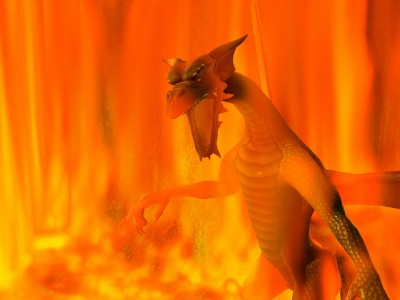 I know I said we were going move onto making charcoal-But I changed my mind.
Why?  Because I can. And I have this thought nigglng at me.
I spend a lot of time over at Don Fogg's Bladesmith Forum. Great bunch they are. Sometimes the discussion turns to why?
Why we stand next to a hot fire beating on hot metal with a hammer. Why we don't just grind to shape or even use a milling machine to be more "accurate".
In one of our discussions Dave Stephens of Stephens Forge said it very well
"Not to get too "new age" or anything, but bladesmithing is for me a very spiritual thing. It's the only thing in my life in which I totally lose myself. I can go to the shop and believe I've only been out there for an hour or so, then glance at my watch and realize I've spent six hours. Again, not to get too Zen or anything, but during that time I lose all sense of "self." I am the process. I'm not thinking about what happened yesterday; I'm not stressing about tomorrow. It's the closest thing to meditation I get, and the only "healthy" stress relief I have."

Don Fogg In his article The Way of Bladesmithing talks about how a tool works at both ends. One end works the item being made the other works on the maker.
Fire, hammer and anvil are about as primal as it gets. Shaping the the hot steel is very much an organic process. Knowing where to strike and how hard is born from long practice. Repetition is the key and discipline is freedom. This is a theme you will hear over and over if you hang around  here. It is only through discipline and repetition that the the skills and knowledge can be internalized. It is this internalization that allows us the freedom to become as Dave said-The Process.
Your ads will be inserted here by
Easy AdSense.
Please go to the plugin admin page to
Paste your ad code OR
Suppress this ad slot.
That is Why We Do It
Yes it is nice to have a beautiful object as the fruit of our own labors but what we are all looking for are those moments when we feel that we are indeed a active part of a larger whole. Where the work flows though us with little conscious thought. It is magical and additive. It is a high that cannot be achieved with mind altering substances.
Plus, you have something cool to show for your high.
In reality it satisfies two of our basic needs. The desire to feel integrated into the hum of the universe and to gain positive attention and recognition from our peers , colleagues and even strangers. I don't care who you are or what you profess we all like a little attention.
I wasn't expecting the sheer joy of it.
Add the possibility of generating some cash from our addiction and it seems like a match made in heaven.
The problem is that there is no end to the "toys" that can be purchased to make us more "efficient". (translated-FEED MY ADDICTION)
Most of us are happy if we can break even.
The money is a separate issue from the actual drive to dance with semi molten steel.
When all is right there is
Dragon Harmony
The piston bellows has a long T-handle that I push back and forth to create the air blast that fuels the fire. When I push, one set of two valves opens to allow air to be forced into the forge while simultaneously filling the chamber behind the piston. As I reverse the stroke and pull, the two open valves slam shut with a sharp clack and the other two valves open, basically inhaling and exhaling at once. As I stand at the fire pushing and pulling on the bellows handle a cadence is set up as the valves open and slam shut, wood against wood. As the air rushes into the forge the fire leaps up with a deep-throated roar. Tongues of blue and yellow flame envelope the steel heating it to the color and appearance of just-about-to-melt butter. These same tongues of flame travel along the steel handle towards my hand looking for easier prey than the intractable steel lying in its heart. Add to this the peculiar syncopation of hammer on anvil and the DragonSong is born. With each heat the music grows stronger, encompassing me and flowing deep into the work at hand. I have no thought as to where to place my blows, but rather, I hold the image of the form I want. Hand and hammer, seeming to work independently of any conscious thought of mine, create the shape I see. When the piece is finished it is like looking into a mirror. For as I look at it I see myself looking back. And is usual when I look at myself, I first see the flaws that I created and vow do better next time. Then the piece moves on to a new owner. I own very little of my own handiwork for the joy is not in possessing the music, but in the making.
Happy Hammerin'
38 Responses to "Working Both Ends"